Mastering Mindsets Las Vegas is a 501C(3) non-profit grassroots organization comprised of law enforcement, military, professionals, entrepreneurs, community leaders, educators, and concerned parents.
Diverse in our professions and backgrounds, we are aligned in our desire to make a difference in the lives of the youth in our community.
 Take a moment to learn about the founders of Mastering Mindsets Las Vegas. 
"Being and displaying the change that we want to see in our youth"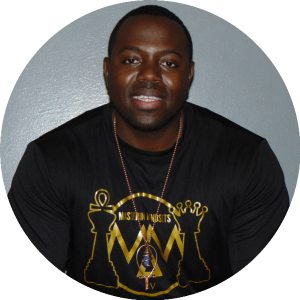 LJ Edmondson
President
Founder
Origin: Jacksonville, FL
Father, Entrepreneur, Air Force Veteran, Self-Defense
Coach, African Spirituality
Tiffani "Rose" May
Vice President
Founder
Origin: Las Vegas, NV
Mother, Entrepreneur, Boxer, Artist, Mentor
Mikell Adams
Founder
Director of Youth Development
Origin: Las Vegas, NV
Father, Entrepreneur, Certified in Behavior Aide, Mentor
Jeffrey Cheeseborough
Founder
Director of Youth Entrepreneurship
Origin: Philadelphia, PA
Father, Entrepreneur, Air Force Veteran, BA in Criminal Justice, Mentor
Barrio Mays
Founder
Athletic Director
Origin: Las Vegas, NV
Father, Entrepreneur, Barber, Coach, Mentor
Help Us Financially: